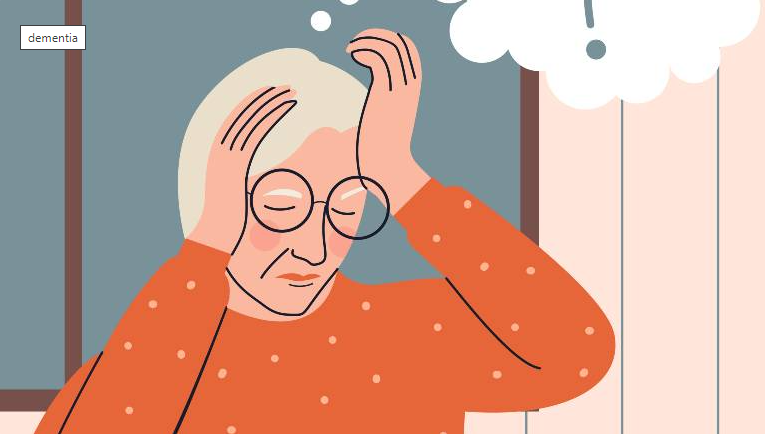 Dementia is a general term for loss of memory, language, problem-solving and other thinking abilities that are severe enough to interfere with daily life. Though dementia mostly affects older adults, it is not a part of normal aging.
Symptoms
The symptoms of dementia depends on the cause, but common signs and symptoms include: cognitive changes (memory loss, difficulty with communicating, visual abilities, reasoning or problem-solving, planning and organizing as well as confusion and disorientation), and psychological changes (personality changes, depression, anxiety, agitation, hallucinations and inappropriate behavior)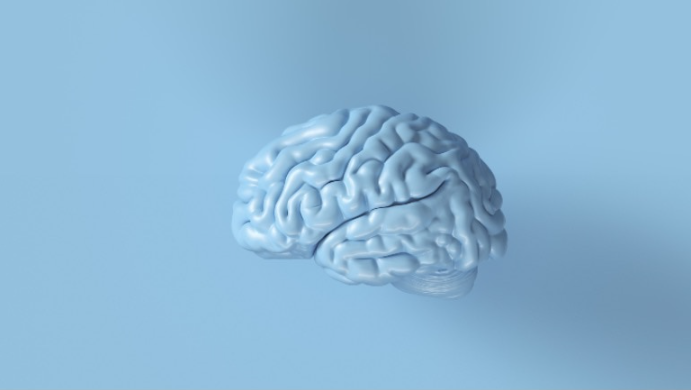 Causes and types of dementia
Dementia is caused by damage to or loss of nerve cells and their connections in the brain. Some treatable medical conditions can cause dementia symptoms. Dementia is classified according to the cause:
Alzheimer's disease caused by plaques and tangles in the brain
Vascular dementia caused by damage to blood vessels leading to the brain
Lewy body dementia caused by clumps of protein in the brain
Frontotemporal dementia caused by breakdown of nerve cells and their connections in the frontal and temporal lobes of the brain
Mixed dementia has a combination of several causes
Dementia-like conditions that can be reversed with treatment include those caused by: infections and immune disorders, metabolic problems and endocrine abnormalities, nutritional deficiencies, medication side effects and brain tumors.
Risk factors
Some risk factors of dementia that can't be changed are age, family history and down's syndrome while the risk factors that can be controlled include: poor diet and exercise, excessive alcohol use, cardiovascular risk factors (like hypertension), depression, diabetes, smoking, air pollution, head trauma, sleep disturbances, vitamin and nutritional deficiencies like vitamins D, B-6, B-12 and folate, and some medications like sedatives that can worsen memory loss.
Several studies in Nigeria revealed that the female sex and advancing age were major risk factors for dementia. Other risk factors for dementia that have also been suggested by studies in Nigeria are poor social engagement, low body mass index, rural residence and poor economic status. This calls for concern as over 47% of Nigerians live in rural areas. Besides, the country has been battling with waves of recession and inflation.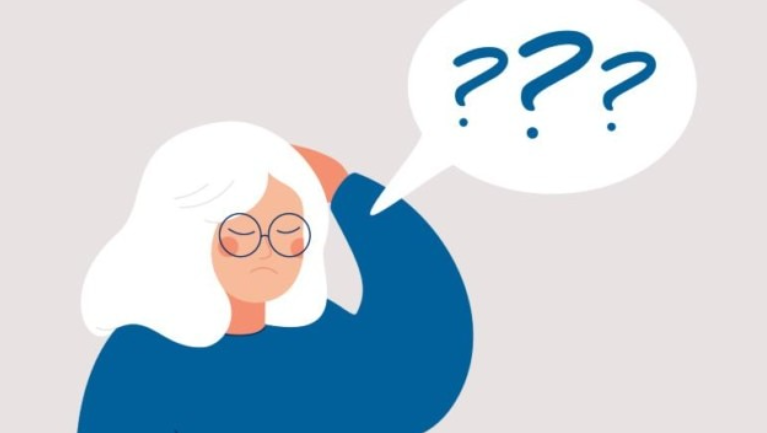 Complications
Dementia can affect many body systems and, therefore, the ability to function. It can lead to poor nutrition, pneumonia, inability to perform self-care tasks such as bathing, personal safety challenges on some day-to-day situations like walking and living alone, and death resulting from infection and coma in late-stage dementia.
Diagnosis
There is no one test to determine if someone has dementia. Doctors' diagnosis of dementia is based on careful medical history, a physical examination, laboratory tests, and the physical and psychosocial changes observed in a patient.
Management
There is no known cure for dementia. The mainstay of management is the reduction of risk factors to dementia. This can be achieved by keeping the mind active with mentally stimulating activities such as reading and solving puzzles, being physically and socially active, quitting smoking, getting enough relevant nutrients by maintaining a healthy diet rich in fruits, vegetables and whole grains, taking vitamin supplements especially Vitamin D, managing cardiovascular risk factors and treating health conditions like high blood pressure, high cholesterol and diabetes, and, of course, getting good-quality sleep.
The importance of psychosocial support from caregivers, relatives and friends cannot be overemphasized. Dementia patients need to be assisted with staying calm and oriented, making dressing and grooming easier, talking, memory loss, managing behavior and sleep problems, and encouraging activities that are both stimulating and enjoyable. Seeking expert care from a physician for dementia is essential so that the patient can benefit from correct diagnosis of cause and any underlying diseases, as well as appropriate drug therapy, where required.
Reference
WHO (2022). Dementia. WHO fact sheets. Available at: https://www.who.int/news-room/fact-sheets/detail/dementia. Accessed September 29, 2022.
Ochayi B and Thacher TD (2006). Risk factors for dementia in central Nigeria. Aging Ment Health. Nov; 10(6): 616-20.
Okoye Ngozika V. B.Pharm., MPH, MSc (Clin. Pharm.), FPCPharm.